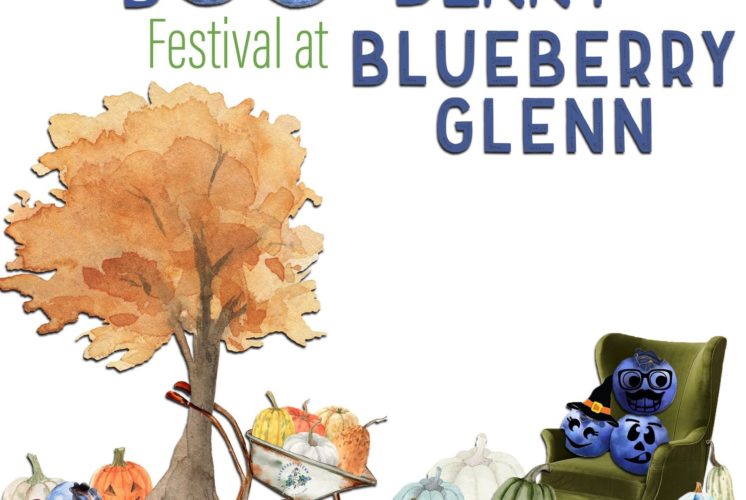 BOO-berry Festival at Blueberry Glenn Farm
Location
Blueberry Glenn Farm
14355 Kelly Road NE
Duvall, WA 98019
Description
BOO-Berry Fest is coming to  Blueberry Glenn Farm in Duvall the first two weekends in October.
Each date will be sectioned off into three separate blocks of time so that everyone gets to have a relaxed atmosphere.
Tickets by the carload. There is VERY limited parking (less than 20 cars) so buy your tickets in advance.
 BOO-berry Fest at Blueberry Glenn Farm is not intended to be a scary event.
Some of the offerings:
Blueberry field maze

Take family photos in the blueberry leaves

Paint pumpkins

Play at the science and sensory tables

Sit and listen to storytime

Paint your own BOO-berry photo to take home

Roll "blueberries" down the magnetic wall

Complete our scavenger hunt for a "boo-berry"

Roast marshmallows by the bonfire while you drink hot cider or hot chocolate
Buy tickets online: https://www.blueberryglenn.com/booberry-tickets
Tickets are available in two-hour time slots: Saturday, Oct 1, 8 am - 6:30 pm and Saturday, Oct 8 and Sun, Oct 2 & 9, 10:30 am -6:30 pm
Additional Information
Contact Name: Katie Glenn
Contact Email: blueberryglennfarm@gmail.com
Contact Phone: 4257805551
Age recommendation: All ages Visit Website
MAP