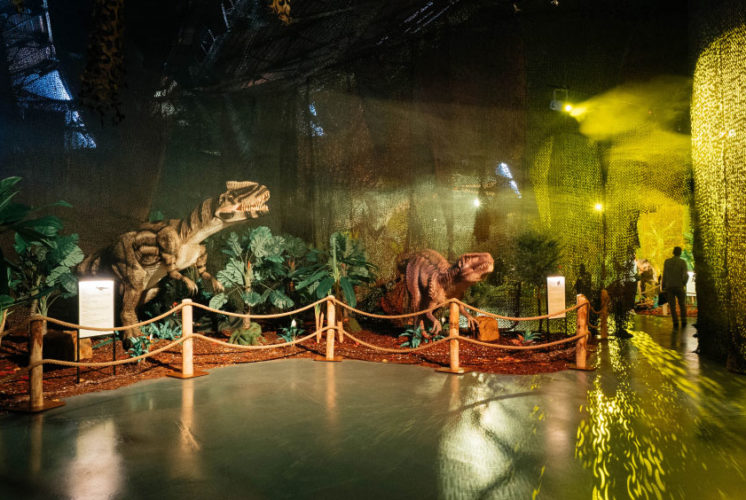 Dinos Alive Exhibit, Sodo – Seattle
Location
1750 Occidental Ave. S, Seattle
Seattle, WA 98134
Description
At Dinos Alive, meet more than 80 life-sized dinosaur specimens and stand in the shadows of the largest creatures ever to walk the earth. Enter a time machine, exploring jungles of the Jurassic era and experiencing dinos in their natural habitats. The digital aquarium takes visitors back hundreds of years and brings ancient creatures to life. Kids can enjoy the"Budding Experts" space, become paleontologists and learn about the Triassic, Jurassic and Cretaceous eras interactively.
When
May 9-June 19, hours vary, allow a minimum of one hour
Mondays, Wednesdays, Thursdays, 10 a.m.-7 p.m.
Fridays 10 a.m.-8 p.m.
Saturdays, Sundays, 9 a.m.-8 p.m.
Where
1750 Occidental Ave. S, Seattle
Cost
Timed tickets begin at $20, under 3 free (family and group bundles available)
Purchase tickets here
Additional Information
Age recommendation: All ages
MAP