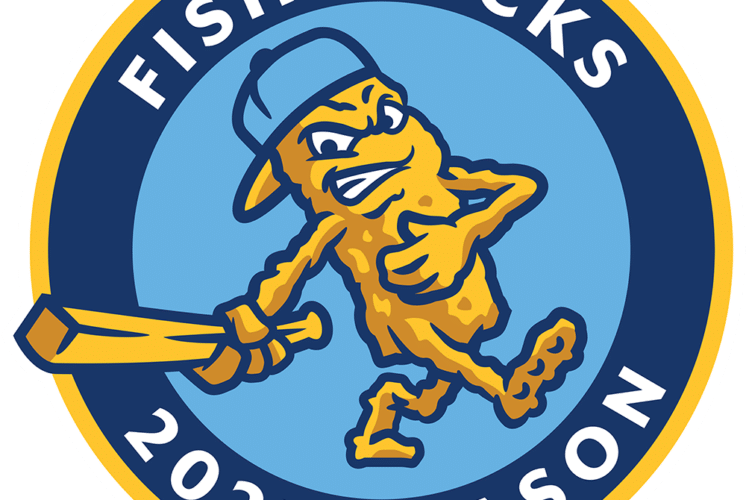 Fish Sticks Play Banana Ball Against Seal Slingers
Location
Mel Olson Stadium - Steve Cox Memorial Park
1321 Southwest 102nd Street
Seattle, WA 98146
Description
The DubSea Fish Sticks play Banana Ball against the DubSea Seal Slingers in an inter-squad match up on Sunday June 11th. Banana Ball was created by the Savannah Bananas in order to "get rid of every boring rule in the game."
Banana Ball rules are:
A foul ball caught by a spectator counts as an out.
Neither managers nor catchers can visit the mound and if a batter steps out of the box between pitches, it's called a strike.
When the umpire calls "ball four," runners can keep going until the ball is thrown to every fielder, including outfielders. A walk can turn into a home run.
Batters can steal first on any passed ball or wild pitch, regardless of the count.
No bunting. If a batter bunts, he is thrown out of the game.
Match play: The team that scores the most runs during an inning gets a point for that inning. The win goes to the team with the most points at game's end.
During extra innings, the defense gets only a pitcher, catcher and one fielder.
No new inning started after 1 hour 50 minutes.
Tickets are $10 (Ages 3 and under FREE)
The Fish Sticks baseball team is a summer collegiate team based out of West Seattle, whose home stadium is Mel Olson Stadium which is located inside of King County's Steve Cox Memorial Park. The team was originally founded in 2015 as the Highline Bears and has been rebranded as the Dub Sea Fish Sticks. The team hosts college players from around the country for the months of June, July, and the first week in August. The team prides itself on being community-focused offering fun, affordable family entertainment all summer long.
The Fish Sticks baseball team hosts between 25-30 games per summer at their ballpark, with regular theme nights, promotions, and a variety of other off-field entertainment nightly.
Originally in 2015 the team chose the location identifier as "Highline" with the hopes to not exclude any of the greater West Seattle communities including White Center, Burien and Des Moines. During the team's first few seasons there was confusion between their name, the local Highline High School, the school district, and Highline Community College. When rebranding in 2021 the team was looking for a new location name that would encompass the entire area of the communities they serve. Dub Sea is an endearing term used to describe the greater West Seattle and White Center area. It has been used by other businesses in the area throughout the years. Dub being slang for "W" in both West Seattle and White Center, and Sea being short for "Seattle" or "C" in White Center. The team is proud to represent the neighborhoods of West Seattle, White Center, Burien, Normandy Park and Des Moines, Washington.
For more summer fun check out Things to Do
MAP