Seattle weekend events! A weekend of fun!
Olympia Harbor Days Sat/Sun 10 a.m. – 7 p.m. Percival Landing, Olympia
Olympia Harbor Days is the South Sound's premier and largest maritime festival. Come explore the over 250 things to do and see including ship tours of the Lady Washington and Virginia V, vintage tugboats, mini tugs, model tugs, sand carved tugs, Lego tugs and even a chainsaw carved tug. There will be a Makers Market with many artisans and the Food G'Alley with a wide assortment of international and seafood tasty treats. And be sure to check out the two stages with live music, tribal sharings, maritime presentations, poetry, and more. Two Olympia Schooners will be offering chartered sailings for a fee, and there will be a treasure chest at the Harbor House for kids that come to the festival dressed like a pirate. Go to the website for a complete schedule. While the festival is free, donations are suggested of $5 per person or $10 per family.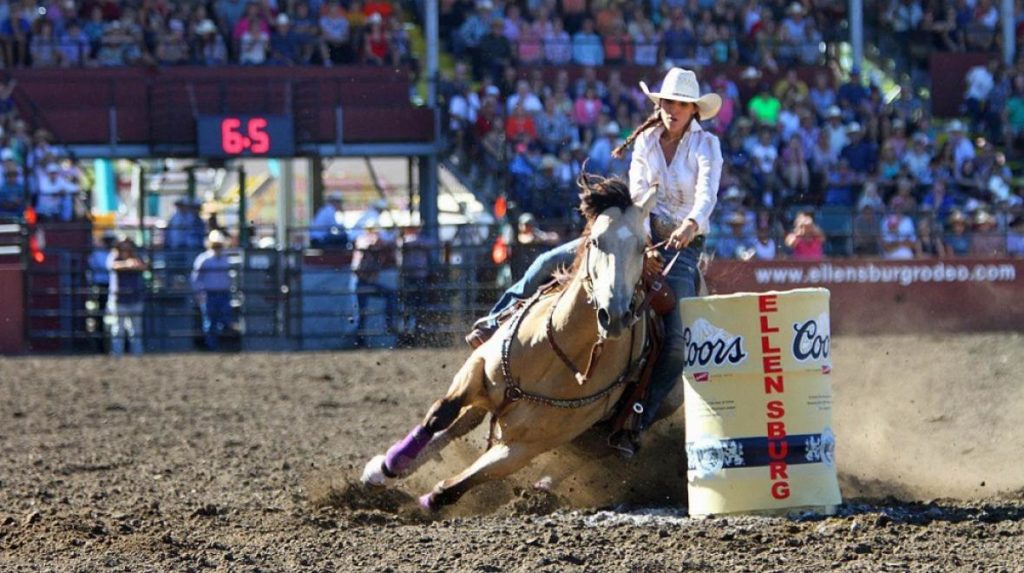 Ellensburg Rodeo Sat 7 a.m. – 11 p.m., Sun 9 a.m. – 10 p.m. Ellensburg Rodeo Grounds
Did you know that the Ellensburg Rodeo is one of America's Top 10 professional rodeos? Started in 1923, the rodeo has grown from a local competition among ranch hands to the professional event of today with over 600 contestants and prize money in excess of $400K! Come watch today's best riders, ropers, and wrestlers compete in what many consider to be the best rodeo arena in the nation and then stick around for the rides and food and exhibits at the Kittitas County Fair! Tickets to the Ellensburg Rodeo also grant admission to the Kittitas County Fair.
PopUp StoryWalk Sat/Sun 8 a.m. – 8 p.m. Upper Commons Park, Issaquah. FREE
Enter the Upper Commons Park by the Sammamish YMCA and enjoy a fun day out in the park while reading the lovely book The Bear Song by Benjamin Chaud. This easy, paved walk is great for strollers and kids of all ages, and the book pages are enlarged and easy-to-spot along the path.
Bremerton Blackberry Festival Sat/Sun 11 a.m. – 7 p.m. Bremerton Boardwalk FREE
The Blackberry Festival is the longest-running festival in the City of Bremerton. Head over for this community event that celebrates all things "Blackberry."  The event includes vendors, live music and entertainment, a beer garden, family activities, blackberry-themed food, and more!  You'll find all the fun at the Bremerton Boardwalk and 2nd Street. The event is free, but bring money for food and vendors.
High-Flying Hawks Sun, Lewis Creek Visitor Center FREE
From patrolling I-405 to flying over the trees of Lewis Creek Park, hawks can be found in almost all of Bellevue's habitats. Head to the Lewis Creek Park Visitor Center on Sunday and learn about the different raptor species that call Lewis Creek Park home. Then head out on a hike with a specialist to scan the sky for them. The event is great for ages 5-10 with accompanying adult(s). Preregistration required for children and adults.