The annual IN THE SPIRIT Arts Market and Northwest Native Festival is back for 2021, which means that Saturday (Aug. 7) is a great day to visit Tacoma.
First, it's a free indoor/outdoor event celebrating the diverse Native cultures of the Northwest. In addition (huge bonus). it includes free admission to the Washington State History Museum, Tacoma Art Museum and Museum of Glass.
The festival will feature outdoor performances by musicians and dancers, plus an Arts Market with vendors selling art, jewelry, textiles and other handmade items.
The three museums will have related exhibits and demonstrations, plus hands-on activities. For instance, Quinault artist and storyteller Harvest Moon will facilitate making corn husk dolls at the History Museum. Also, the art museum and Museum of Glass will have button-making activities.
In addition, food and beverages will be available to buy including popular fry bread tacos made by the Price family (Navajo/Port Gamble S'Klallam).
"Last year, the IN THE SPIRIT festival went fully online and was extended for a monthlong period," added Amelia Layton, public programs manager at Tacoma Art Museum. "We're thrilled to be back in person this year to support Native artists. We're also continuing with some online programming."
The online arts market and virtual programs run through Sept. 3.
In-person activities at the Northwest Native Festival are from 10 a.m.-5 p .m. Saturday in Tacoma's Museum District. More details here.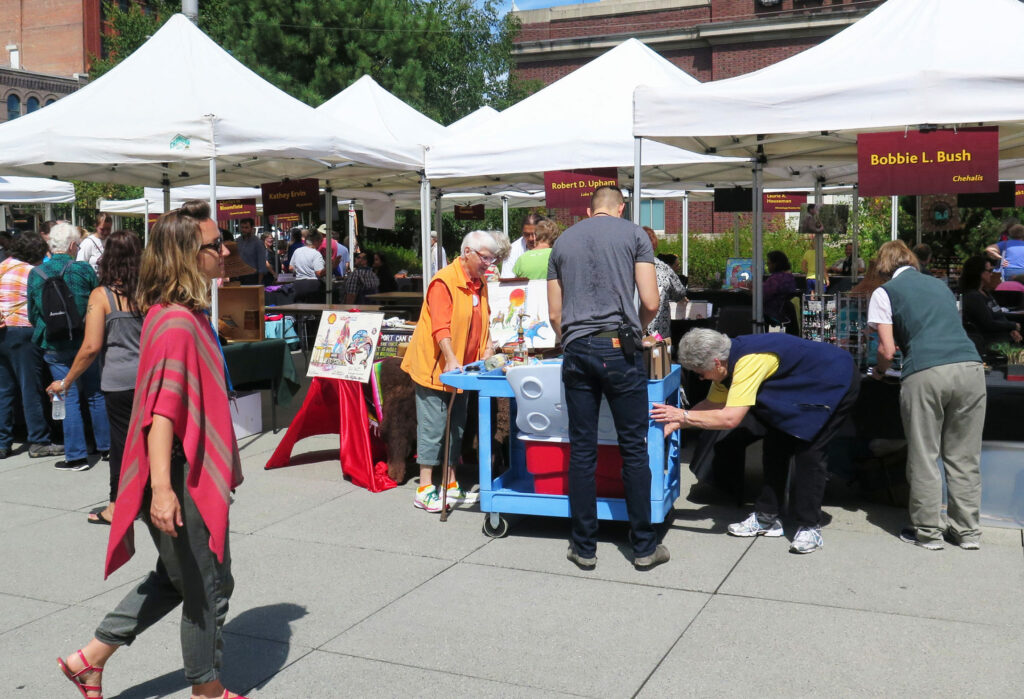 More fun things to do:
50 outdoor activities to keep you busy all summer long
Summer concerts in the park, 2021
And more about Tacoma:
6 things to do with kids in Point Defiance Park
10 fun, active things to do in Tacoma