June 2022 Update: The frost came late this year so we're waiting for the strawberries to bloom with flowers and then with fruit. We've updated this post with available information from each of these fruit farms. Check back often to see when these places are open for U-pick.
Visiting a U-pick berry farm is quintessentially summer, and thank goodness for so many berry-picking options around the Puget Sound. Generally, strawberry season starts in early June, followed by blueberries, blackberries, and raspberries in July/August. Many of our region's u-pick farms offer more than berries, whether that be in the form of other crops, play areas, or farm animals. Here are nine of our favorites.
A few tips to make the most of your berry-picking outing:
Always check farm websites (or better yet, Facebook pages) on the day you plan to go to make sure they're open. Some farms are open daily; others only on select days and times. Farms can be weather-dependent and will often close early if picked over.
The early bird gets the … berry. Mornings are your best bet as fields can get picked over by lunchtime.
U-pick fields mean lots of direct sun, so bring your sunscreen, hats and plenty of water.
While most farms accept plastic, do bring along cash or checks just in case.
Many farms provide containers free of charge, but consider packing along a few extra pails of your own.
And if your berry picking doesn't go as planned (we've all been there), no worries! Most farms sell boxes of fresh-picked berries (along with other must-try goodies).
Snohomish and Skagit County 
Bolles Organic Berry Farm has made the decision to cancel strawberry picking because of the weather. Check out the farm for local honey, veggies and other produce. 
***(Check out this farm in September for hazelnut u-pick! Check out Broers Farm down the street from Bolles; they have blueberries – ready to be picked later in the summer)***
Bolles may not be as large as some of the other U-pick strawberry farms on this list, but as we know, good things often come in small packages. The farm is Washington state certified-organic, and offers varieties of strawberries, raspberries, and blueberries. Pick up some organic honey on your way out. Dogs are welcome. Check the Facebook page for daily updates on what's available.
Opening date: No strawberry picking this year.
17930 Tualco Loop Road / Monroe / 425-876-9878
Baby Animals and Berries is the farm's newest event and will be happening on the weekends  in June (11-12 and 18-19) 9 a.m. to 4 p.m.. Purchase your tickets online or at the farm (note that ticket sales are limited for the best farm experience). Cuddle baby goats, piglets and other farm animals. After, play on the slide or ride the cow train! See website for more details. U-pick now open everyday from 9-5.
Admission: $15 online, $20 on-site, Festival Pass: $30 (ages 3+ require admission)
7301 Rivershore Road / Snohomish / 425-334-4124
Opening date: Open now
Bailey's is a fifth-generation family farm in the Snohomish Valley, offering acres of veggies, fruit, pumpkins and more. The farm's strawberries are still growing — check the Facebook page for when this farm will open.
Opening date: Late-June and early July
12711 Springhetti Road / Snohomish / 360-568-8826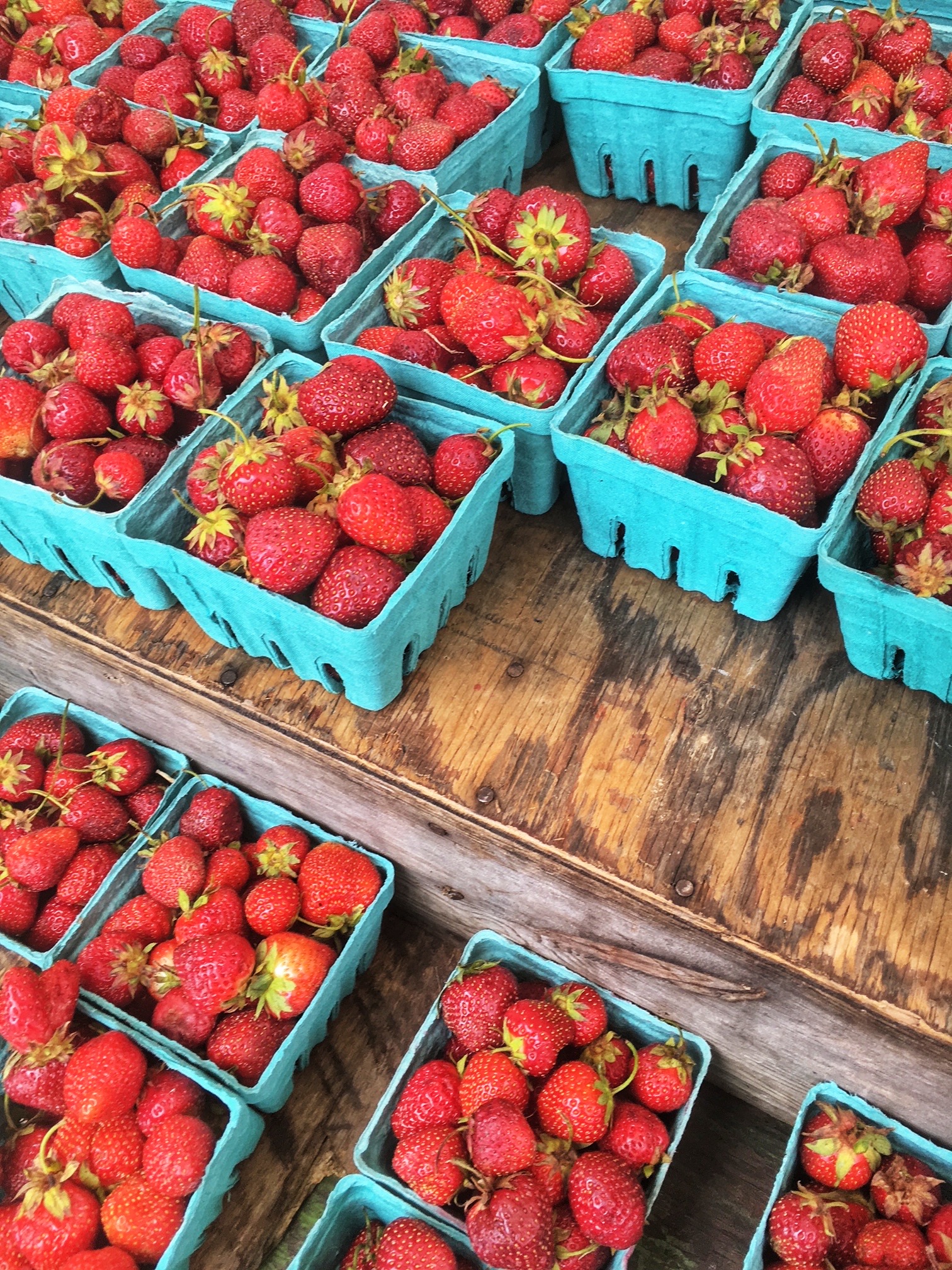 North
Biringer Farm has been delighting families since 1938. Kids can get their post-picking wiggles out on the little playground, or take a spin on the Jolly Trolley. The farm grows strawberries, raspberries and tayberries, following up with black caps and blackberries in July. Check the berry alert homepage or Facebook page to make sure fields are open.
Opening date: U-pick everyday 9am-3pm
21412 59th Ave. NE / Arlington / 425-259-0255
This Skagit Valley family farm has been serving up fresh baked pies, canned goods and local produce (including berries!) for years. You can find the farm represented at many Seattle-area farmers markets, as well as gather berries straight from the vine at the farm's U-picks for strawberries, raspberries, and tayberries.
Opening date: Berries are beginning to ripen, check back by the end of June and plan to u-pick.
15565 State Route 536 / Mount Vernon / 360-424-6982
Eastside
Remlinger Farms is the Disneyland of Carnation, attracting families with its Family Fun Park, farm animals, steam train and – of course — berries. Strawberries kick off the picking season in mid-June, followed by raspberries, and wrapped up with blueberries in late July and August. (And then come the pumpkins)! The U-pick is cash only, and containers are provided. Check the website or Facebook page for daily updates and times.
New on the farm is a brewery set to open on May 7th.
Opening date: Expect to pick strawberries by the end of June.
32610 NE 32nd St. / Carnation / 425-333-4135
This Carnation berry farm is a family favorite for U-pick strawberries (mid-June through first week of July) and raspberries (first week of July through August). Call first or check the Facebook page to make sure fields are open.
Opening date: Monday-Saturday 8 am – 8pm. Strawberries are continually ripening. Be sure to check the Facebook page for more details.
7701 Carnation-Duvall Road NE / Carnation
South Sound / South King County
This family farm has been in operation since 1904 and has a reputation of growing some of the sweetest berries you can pick! Pick up cartons of pre-picked berries at both the Puyallup and Tacoma locations; U-pick is only available at the Puyallup location. Check the Facebook page for updates.
Opening date: Late June/Early July- Early varieties are available at the Puyallup fruit stand: 6502 52nd st e Puyallup 98371. U-pick is still a couple weeks away.
6502 52nd St. E., Puyallup / 253-841-4443
74th and Tyler, Tacoma / 253-286-9060
Since 1955, Duris Cucumber Farm has grown from harvesting, well, cucumbers, to producing green beans, zucchini, squash, and lots of sweet berries. Get your fill of U-pick at the Kent and Puyallup locations. Just be sure to call ahead or check Facebook to make sure it's open.
Opening date: Open daily 9-3
Puyallup: 6012 44th St. E. / 253-922-7635
Kent: 25175 Frager Road S. / 253-922-7635
Happy picking! Where is your favorite U-pick berry spot?
This story was update on June 20, 2022
More from Seattle's Child:
10 picnic-perfect farmers market in the Seattle area
Parent Review: Seabrook is a beach getaway — and family-friendly fun