Tucked between Puget Sound and Sea-Tac Airport, Burien feels like stepping back to a simpler time. But it has all of the amenities and international flavor of our modern-day city. It's worth taking an afternoon, or a day, to explore this community just south of Seattle.
The eternal debate: Shall we eat first or play first? You decide.
Things to do in Burien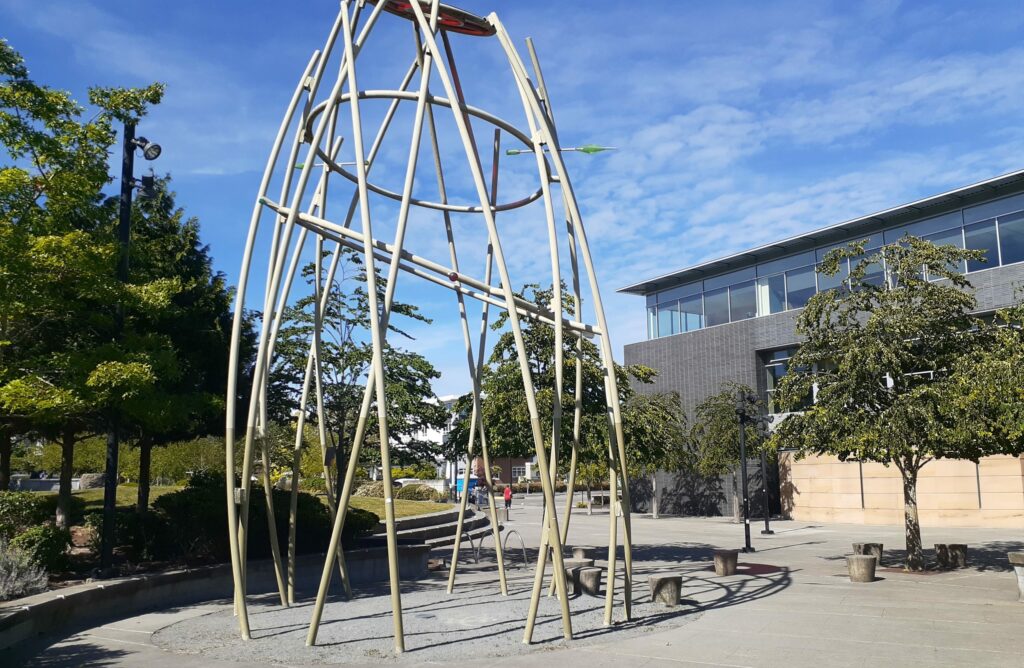 Southwest 152nd Street is a good place to start. This is the heart of Burien, part of it denoted by an ornate archway leading to "Olde Burien." Find a place to park and just wander. There are plenty of places to pick up groceries or grab a snack or meal. For shopping, there are several appealing home-goods shops and two (count em!) locally owned bookstores. Page 2 Books (new and used) and Three Trees Books, which calls itself "your tiny neighborhood bookstore." (Is that irresistible, or what?) Also downtown: the Highline Heritage Museum.
Burien Farmers Market is open year-round on Thursdays at Town Square Park, which is also home to the Burien location of King County Library System.
Two main drags: 152nd and 153rd
If you like to sweeten your excursions with desserts, check out Treat Cookies or Medzo Gelato Bar & Travel Cafe. Oh, on the subject of sweets, Burien is also home to an outlet of the ever-popular Bakery Nouveau. It's a block over, on 153rd street, where you'll also find longtime Burien standbys Vince's Italian restaurant and Bison Creek Pizza. Also on 153rd, tucked in a strip mall, are two buzz-worthy food spots you may have heard of: Burien Fish House and Bok a Bok fried chicken.
Burien also is home to teriyaki shops, Thai and Chinese restaurants, an Ethiopian market, a gyro place and an Elliott Bay Brewing Co. (More adult beverages in a kid-friendly setting just to the north at Logan Brewing.) A beloved Burien standby is the Australian Pie Co., with savory meat-filled pastries to eat in the shop, on the go or later at home. (Hmmm … buy Australian pies and go eat them outside at Logan Brewing: Why didn't I think of that?)
Follow 152nd about a mile west (on foot or by vehicle) to see the charming Seahurst area. That's where you'll find the new global toystore/playplace Child Wonder the World (here's our recent story on that) and also Lollipops Consignment. The Bean coffeeshop is a cool repurposing of an old gas station. Look south from 152nd to get a glimpse of Lake Burien, which is mostly socked in by residential development.
Now, let's veer away from eating and shopping …
Things to do: Burien parks
Other things to do in Burien (all of it fairly close by): Visit Lake Burien School Memorial Park, which I love for the ornate arch that is an homage to the original school on the property. The park itself is largely open space but also has a playground and tennis courts. The trail around the property makes a great walk.
Eagle Landing Park also is spectacular, although not quite as amazing as it once was. This park is slightly difficult to find in a residential area, at the west end of Southwest 149th Street. There's a paved parking lots, but it has room for only five cars.
The park has 6 acres of woodlands to be enjoyed via an interpretive trail and has the feel of being deep in a forest. It is known as eagle habitat, so look up and around. A stormwater improvement project was recently completed, but the park's former crown jewel, a long, steep metal staircase leading to a beach, was determined to be unsafe and is permanently closed. The park ends in a scenic viewpoint. Still, very much worth a visit.
Seahurst Park may be the best-known spot in Burien, and for good reason: It has beach access, picnic shelters, hiking trails and a cool waterfront playground.
Beyond Seattle: more places to visit
8 fun, active things to do with kids in Kent
Downtown Issaquah: your late summer weekend playground
10 outdoor things to do with kids in Tacoma