Book picks for kids (and adults):
Looking for some reading inspiration? Here's a peek at what King County Library System staff and the young readers in their lives are digging into this month!
All KCLS libraries are open. Plan your next visit at kcls.org/visit.
Adults: "Finding the Mother Tree: Discovering the Wisdom of the Forest" by Suzanne Simard
This fascinating book by a renowned ecologist dives deep into the world of trees through beautiful, astonishing and accessible science writing. Simard explains how forests are connected and perceptive social communities that learn and communicate with each other in complex ways. A powerful book about the give and take of nature, and how we can mend our relationship to it through care and attention.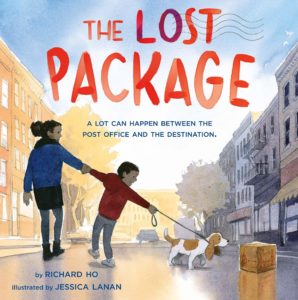 Kids: "The Lost Package" by Richard Ho, illustrations by Jessica Lanan
This touching story starts with a simple cardboard box and a trip to the post office. A young girl carefully packs the box for a journey across the U.S. The package gets lost and then found, and sparks new friendships along the way. Lanan's soft watercolors reveal sweet lessons about helping others and staying connected to those who are far away. This also serves as a great introduction to the post office and how the mail works.
More in Book Corner:
Combine kids' books and real-life adventures around Seattle
4 stories that remind us we're all part of something bigger
Find the latest book news by signing up for our monthly Book Corner newsletter