There are so many holiday events for your family to enjoy this year!
Here's what we know about what's going on around Seattle. In many cases, advance ticket purchase is required.
Also, check back for more holiday events. We'll be updating often. And you can always find much more in our Family Event Calendar.
[Related: Light displays in Seattle and nearby || Holiday events outside the Seattle area ]
Holiday events: Seattle
Family Sunday Workshop – Nordic Crafts for the Holidays: The National Nordic Museum is offering an event for family and friends to join the creation of Nordic themed crafts. Engage in the fun of craft making and register on their website. Join the event on Sunday, Dec. 11 from 12-2 p.m. Admission is free for members and non-members.
A Holiday Musical Extravaganza: Unexpected Productions presents Fa la la la la, ha ha ha ha: A Holiday Musical Extravaganza! Participate in the sing along songs, and enjoy the holiday spirit. This musical will take place in the Unexpected Productions Theater in Seattle on Dec. 3, Dec. 10 and Dec. 17 from 5:30-6:30 p.m. Purchase tickets for $15 on Eventbrite.
Winterfest at Seattle Center: Seattle Center announces 2022 Winterfest. Experience the excitement of entertainment, activities, food and more. View the 2022 Winterfest brochure. This event will last from Nov. 25-Dec. 31.
Downtown Seattle: Check Downtown Seattle Association for updates on holiday events of 2022. Last year Downtown Seattle offered Holiday Lights and Delights, which consisted of bright lights all over the downtown area. Also nearby: sculptures in Westlake Park.
Pike Place Market: What a fun place to visit during the holidays! The spirit of giving is in the air as merchants step up to help the Pike Place Market Foundation with the continuing recovery of the Market and its community. Donations will be matched on Giving Tuesday, and there's a Giving Tree to provide gifts for seniors and others in and around the Market. There's also a way to support the Market by shopping online.
Occidental Square: Join in on the Giant Games in Occidental Square which don't end until Nov. 30. Don't forget to check out all the daily activities and programming provided for the public.
Candy Cane Lane Details are yet to be determined for 2022. Check out Candy Cane Lane's facebook for more information.
Kringle's Filling Station is a fun family attraction in a former gas station on Aurora Avenue North. This attraction is taking reservations for 2022. Purchase your standard ticket at $15 or with addons that include a photo op and apparel. Don't miss the slot cars for 2022. Book your tickets here. Here's how our reviewers liked it last year.
Teddy Bear Suite at the Fairmont Olympic Hotel
Snuggle in with some cuddly bears for a picture perfect holiday treat. Every year the Fairmont fills a hotel suite with teddy bears. Nov. 25-Jan. 1, 2023. Entry is free, but donations are encouraged to support Seattle Festival of Trees and Seattle Children's hospital.
Christmas ships: This is a uniquely Northwest holiday event. The boat parade takes a different route each night, and there are several ways to be part of the fun: From the main boat, the Spirit of Seattle, from another boat in the parade or in community festivities onshore. Here is the full schedule.
The popular Gingerbread Village at the Sheraton Grand Seattle is back this year! Hours are 9 a.m.-9 p.m. Sunday through Thursday; 9 a.m.-11 p.m. Friday and Saturday. (Sometimes the lines are long for this popular event.) It will run Nov. 22-Jan. 1 at 1400 Sixth Ave. in downtown Seattle. Donations benefit the Juvenile Diabetes Research Fund.
The Green Lake Path of Lights event is back after taking a year off. Bundle up and walk the park's illuminated inner loop from 4:30-7:30 p.m. Saturday, Dec. 10, 2022.
Santa at the Space Needle
Ride the elevator 605 feet to the top of the Space Needle to catch a glimpse of jolly old St. Nick. With Santa seated in his glass sleigh, this is a unique holiday photo you'll cherish.November 25-December 24. Visit with Santa included in admission to the Space Needle.
Letters to Santa holiday tea, Sorrento Hotel: Santa and Mrs. Claus are visiting Hotel Sorrento in the Fireside Room on Sunday, Dec. 18. Cozy up around the fireplace with goodies, cocktails (for grownsups!) and specialty hot chocolate to write letters to the North Pole. Reservations required.
Holiday events: Eastside
Light Up Kirkland: This event takes place in Juanita Beach Park on Dec. 10 from 4-7 p.m. Join the community in a walk around the park, while you admire the bright holiday lights. Treats and hot cocoa will be provided. Check out the Kirkland city website for more information on details.
Kirkland Winter Market and Frostival: Enjoy a snap with Santa, holiday carolers, sweet treats and more. 10 a.m.-2 p.m. Every Saturday after Thanksgiving until Christmas, Kirkland Urban.
A Season of Celebrations, interactive, multicultural holiday display, Bellevue Square Center Court. This engaging experience highlights traditional elements and brings to life celebrations from around the world.
Snowflake Lane, the downtown Bellevue holiday spectacular, is back in all its traditional splendor. The free parade of dazzling lights, floats, snowfall and holiday characters takes place at 7 p.m. each evening (Nov. 25 through Dec. 24) on the sidewalks between Bellevue Square and Lincoln Square from Northeast Fourth to Northeast Eighth Streets. More information here.
Issaquah Reindeer Festival: Visit Santa from anytime between Dec. 1-23, 10:30 a.m. to 4 p.m. Check out more details online and experience the holidays with family and friends at the Cougar Mountain Zoo.
The Lodge at St. Edward, St. Edward State Park, Kenmore. Daily events: Gnome scavenger hunt: find holiday gnomes in all corners of the lodge; bring one to the front desk to receive a gift. Letters to Santa: The lodge has a mailbox for those messages bound for the North Pole. In addition, on Tuesdays local choirs will perform. (Related: What to do with kids in St. Edward State Park)
Winterfest: Kirkland offers a fun holiday night for families to participate in crafts, markets and many more winter activities. Winterfest will be located in Marina Park on Dec. 3 from 3-6 p.m. Easily view this event through the Kirkland Downtown Association website.
The 12Ks of Christmas: Race to the finish line with friends and family at Marina Park on Dec. 11. Snohomish Running Company presents a Christmas-themed 12K and 5K run/walk. Wear your best Santa hats and deer antlers as you run towards victory. The 12K will start at 9 a.m. while the 5K begins at 9:25 a.m. Strollers are allowed!
Winterfest Holiday Fair and Tree Lighting: Head to Woodinville on December 3 for tree lighting, holiday activities, wreath making and more.
Salish Lodge Holiday Tree Lighting: 5-7 p.m. Sunday, Nov. 27. A festive evening including a tree lighting ceremony, hot chocolate, cider, cookies, carolers and more. Santa and his reindeer will be available for photo ops. The Country Store will be open for shopping and The Attic for those interested in a drink or a bite. The lodge also serves a festive holiday tea in the afternoon on Dec. 7-9 and 12-15. The full menu can be viewed here and the kids menu can be viewed here.
Hanukkah events around the Seattle area
The Festival of Lights begins at nightfall on Sunday, Dec. 18, 2022, and ends with nightfall on Monday, December 26, 2022. More Hanukkah evenets here.
Grand Menorah Lighting in Kirkland: December 18, 4-6 p.m. Chabad of Kirkland welcomes the community as it shares the story of Hanukkah with all who attend.
Stroum Jewish Community Center on Mercer Island is offering a variety of events to celebrate the Festival of Lights:
Stop by after 4 p.m. any day from Dec. 1-Jan 1 to see an amazing light display. For more details visit their website.
Stroum Jewish Community Center will offer Hanukkah Storytime and Sing-along on Sunday, Dec. 11 from 10 a.m.-11 a.m. The event will be held at the community center and also live-streamed. For more details check out their website.
Celebrate Hanukkah with the Maccabeats on December 4. With both in-person and livestream options, dance and sing along with this acapella group. For tickets and more details click here.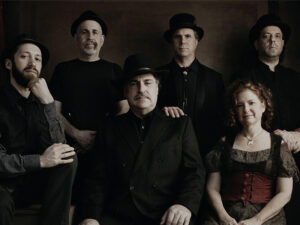 The Klezmatics: 8 p.m. Thursday, Dec. 22, Neptune Theatre, Seattle. The Klezmatics have revitalized klezmer for the new century with music steeped in Eastern European Jewish tradition and spirituality with eclectic, global musical influences. Doors open at 7 p.m. for this all-ages show, which includes a lighting ceremony for the fifth night of Hanukkah.
Peter Himmelman: 8 p.m. Monday, Dec. 26 (doors open at 7 p.m.), Neptune Theatre, Seattle. Peter Himmelman is a singer-songwriter, rock 'n' roll performer, visual artist, author and entrepreneur. In addition, he founded Big Muse, a company that helps organizations leverage the power of their people's innate creativity. Show includes a lighting ceremony for the final night of Hanukkah, which ends at nightfall on December 26.
Other holiday events, volunteer experiences and more
Auburn Smiles at Christmas : Overcomer Covenant Church is partnering with Mission Africa to support low-income families with new or lightly used clothes, holiday gifts, and more. Volunteer on Saturday, Dec. 3 from 8 a.m. to 3 p.m. for the Smiles at Christmas event in Auburn, and help donate toys to families and children.
Bonsai Solstice, Federal Way
Take an evening stroll amidst the soft holiday lights that surround the Pacific Bonsai Museum's collection of Bonsai trees. Holiday treats, live music, kid-friendly activities and more. December 17. Suggested donation $12
Burien Holiday Cookie Crawl: 10 a.m. to 3 p.m. Saturday, Dec. 3, downtown Burien. Check in at Discover Burien, 611 S.W. 152nd St. The $20 ticket gets you a reusable bag and a map to nearby locations offering treats to go. Don't miss the artisan events and shop local events in Burien as well.
Federal Way holiday tree lighting: 8 a.m. to 5 p.m. Saturday, Dec. 3, Town Square Park. Music, cookies, hot chocolate and a visit from Santa.
Federal Way Jingle Bell Brunch: 10-11:30 a.m. Saturday, Dec. 3, Federal Way Community Center. Food, drinks, breakfast with Santa, and more activities. $16 for adults, and $13 for kids.
Federal Way Cookies with Mrs. Claus: Decorate cookies, while listening to music and spending time with Mrs. Claus. 5:30-6:30 p.m. Thursday, Dec. 8, Federal Way Community Center.
Festival of Trees family day: noon-4 p.m. Saturday, Dec. 10, White River Valley Museum, Auburn: Explores "dreamscapes," with trees designed by local artists during a family-friendly day of art-making and holiday cheer.
Kent Winterfest Parade and Tree Lighting: Saturday, Dec. 3: 4:30 p.m. parade through Kent Station and downtown Kent; 5:30 p.m. tree lighting, Town Square Park.
Normandy Park Winterfest, 4-6:30 p.m. Saturday, Dec. 3, Normandy Park Towne Center. Tree lighting, music, food, crafts, free Santa hats and Santa's grand "rock star" entrance.
A Victorian Country Christmas: This festive event takes over the Washington State Fairgrounds in Puyallup from Dec. 1-4. It becomes a late-1800s Victorian village. You have to see it to believe it! Organizers say it is full of entertainment, shopping and the spirit of Christmas. There's a singing nativity, Santa (of course!) and even a Winter Wine Garden. Later in the month, Holiday Magic is a walk-through event with light displays (and food stands) at the fairgrounds from Dec. 1 to Dec. 23.
Puyallup Holiday Market and Santa Parade: Saturday, Dec. 3, downtown Puyallup (parade route down Meridian Avenue). Market opens from 12-7 p.m. inside the Pioneer Park Pavilion, 303 S. Meridian, and the lighted parade begins at 5 p.m. with bands, floats, walking units and more.
Santa at the Fire Station: 2-6 p.m. Saturday, Dec. 18, South King Fire & Rescue, Station 68, 1405 S.W. 312th St., Federal Way. Kids' activities, hot cocoa bar, PETE the fire engine, photo station and visits with Santa and Mrs. Claus. PLEASE bring canned food as a donation to the local food bank.
LoveOly WinterFest: Olympia invites everyone "Downtown for the Holidays" with music, festive lights, horse-drawn carriages, storytelling and other performances at the Washington Center. Keep an eye out for more information.
Christmas Regale, Fort Nisqually (in Point Defiance Park) 11 a.m. to 4 p.m. Saturday, Dec. 3. Celebrate 19th-century-style, with ornament making, parlor games, coffee roasting, food tastings and Father Christmas. The holiday market will include toys and books celebrating Pacific Northwest heritage. Tickets going on sale soon; admission runs from free to $18; family rate available.
Jingle Bell Run, is presented by the Arthritis Foundation, which works towards building resources, donations and awareness. This foundation is offering the jingle bell run this year on Dec. 10 in Bellingham and Dec. 11 in Seattle.
The Hip Hop Nutcracker, offers a fun spin on the traditional "Nutcracker" with modern day hip hop moves. This tour will be stopping in Bellingham on Nov. 19 and Tacoma on Nov. 20. Ticket prices may vary.
The Northwest Railway Museum is offering two options for a Santa Train ride. The first is a 25-minute holiday ride called the Yuletide Express. The second option is a two hour train ride known as Santa limited. At the end of both of these rides, children will be given a small gift from Santa himself! Make your ticket purchases online, people ages 13 and up are $10, while ages 2-12 are $5.
The Great Figgy Pudding Caroling Competition Help raise funds for the Pike Market Senior Center & Food Bank this 2022. Participate in the caroling competition, beginners are welcome! Register online, and join the figgy fun on Dec. 2.
Small Town Holiday at Lake Chelan
Lights at the lake, Santa sightings and more. Visit Lake Chelan for the holidays.November 25-January 1.
The Northwest Railway Museum and holidays on the train
The 25-minute Yuletide Express will take kids from the Snoqualmie Depot to the crest of Snoqualmie Falls with the jolly old elf. The longer, 2-hour Santa Limited starts from North Bend Depot and takes kids to meet Santa.Starts November 26 and every weekend at various times. Yuletide Express: $26/person (ages 2+). Santa Limited: $35/person (ages 2+).
After Christmas:
Winter Wildland, NW Trek Wildlife Park, Eatonville: Breathe in the crisp mountain air and watch as the animals of Northwest Trek Wildlife Park enjoy holiday-themed treats and enrichments at Winter Wildland 9:30 a.m.-3 p.m. Dec 26-Jan 1.
Updated October 2022
More holiday news in Seattle's Child:
How to adopt a family for the holidays
Book Picks: Celebrating special days, holiday traditions – and baking
Holiday Markets to get your special gifts