Michelle Li read her toddler a story about a stinky lunchbox moment, and he thought the main character in the book — a little boy with dark hair — was him.
"That was an eye-opening moment to me," said Li, a former KING-5 anchor. "How often has that happened in his short life?"
So she wrote to the author of "What's That?" to thank her. And the author, Karen Chan, replied, "Have you thought of writing a book?"
Fast-forward a few whirlwind months and Li launched her debut children's book, "A Very Asian Guide to Korean Food" in Seattle on Oct. 21. The book covers Korean dishes and Korean culture with lots of fun facts and colorful illustrations.
Warning: Reading this book will make you hungry. Pssst: Li's favorite Korean restaurants are Ho Soon Yi and Stars in the Sky, both in Edmonds.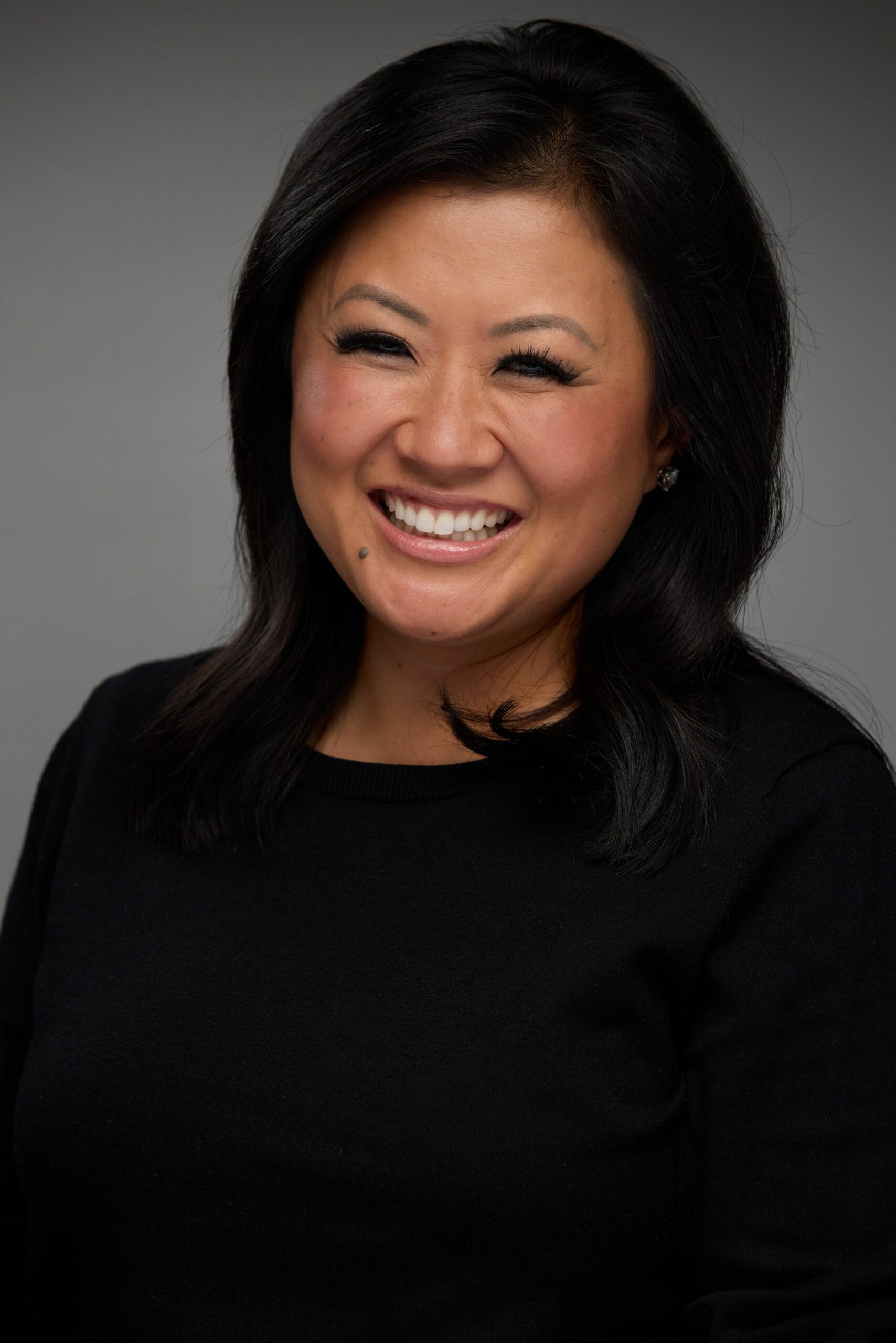 "Our own stories"
Li is a Korean adoptee who grew up in the Midwest, and mom to a multiracial son, James Joseph Van Dillen (JJ for short). She worked at KING-5 for five years, and moved to St. Louis during the pandemic to be closer to family. "Seattle is where I had my son. Seattle will always be a big part of my family's story," Li said.
When she started buying books for JJ, now 4, she noticed that families like hers aren't represented.
"There's an unlimited amount of internet space and pages to write," Li said. "Why don't we have our own stories out there?"
Cue "A Very Asian Guide to Korean Food." The book includes kimchi, of course. There's also banchan, tteokbokki, bulgogi — and Korean corndogs, Korean fried chicken and bingsu (shaved ice). The book ends with Li's recipe for mandu, or Korean dumplings.
JJ's favorite foods from the book? He likes kimbap, rice rolls wrapped in seaweed. And japchae, a dish with glass noodles, meat and veggies.
"He is a plain jane kind of eater," Li said. "I have to take out all the carrots. He just eats noodles and soy sauce basically."
The book culminates a very busy 11 months for Li.
A racist voicemail, a viral tweet, starting a foundation and writing a children's book. All while working full-time and being a mom. Lots of running on 4½, 5 hours of sleep.
"I've lost a lot of hair this year," Li said, laughing. "I'm exhausted, but this kind of work energizes me. That tells me I shouldn't quit. I wish there were 36 hours in a day."
The "Very Asian" moment
It started on New Year's Day 2022, when Li, anchoring at KSDK, ended a food segment by saying she ate dumpling soup, because "that's what a lot of Korean people do."
The station received a complaint from a caller saying, "She's being very Asian. She can keep her Korean to herself."
Li shared the voicemail and her tweet blew up. #VeryAsian went viral — worldwide. The outpouring of support even included tweets from George Takei and Ken Jeung.
Li used the momentum to launch the Very Asian Foundation, a nonprofit whose mission is to shine a light on Asian experiences through advocacy and celebration. And she wrote "A Very Asian Guide to Korean Food," for kids everywhere to celebrate Korean food.
"None of this was earned, it just happened," Li said. "I have this viral moment. When am I going to go viral again? Why not make the most of this moment?"
As for the caller who told Li to "keep her Korean to herself," Li actually called her back, and the two of them talked for 45 minutes.
"All of our issues are not going to be solved in one conversation," Li said. "I think she has some deeply embedded racism in her that hopefully she is reckoning with."
"I don't wish her any ill will," Li added. "I just love how we can move on without her. I'm grateful for how she, in many ways, changed my life."
How to buy the book
"A Very Asian Guide to Korean Food" retails for $19.95. In addition, it is available at all Uwajimaya stores and Book Larder in Fremont; also online at Gloo Books.
More in Seattle's Child:
School night dinner idea: dumplings