Editor's note: Seattle's Child recently ran the Amplified column "Opinion | Needles at the playground?! Broken glass, needles made this recent park visit a risky activity." Here's another take on that issue. 
See a needle? It IS OK to teach our children about ANY dangerous object they might encounter out in the world — in fact, it's literally our job as parents. And it was a Seattle mom — me! — who created a website now used around the world to start those conversations with children: www.SeeANeedle.com
As the creator of a website visited by folks from all over the world, I can tell you that needles are found in all kinds of places: small towns. Suburbs. Rural areas. And, yes, cities. As a parent, I'm not nearly as concerned about the presence of needles in a space, as I am about the lack of compassion for others.
One is easy enough to safely clean up and go about my day — but the other, well, that's a different problem entirely.
On my site, I share my thoughts about how to talk to our children about the Why: why are we finding needles in public spaces? Spoiler alert, my website doesn't characterize the presence of needles as The Death Of All That Was Good About This City, but instead as a moment to consider just how fortunate we are compared to so many of our neighbors — something else that the author of the first opinion piece seems to have neglected to mention to her kids.
Here are the what-to-do instructions offered on my site.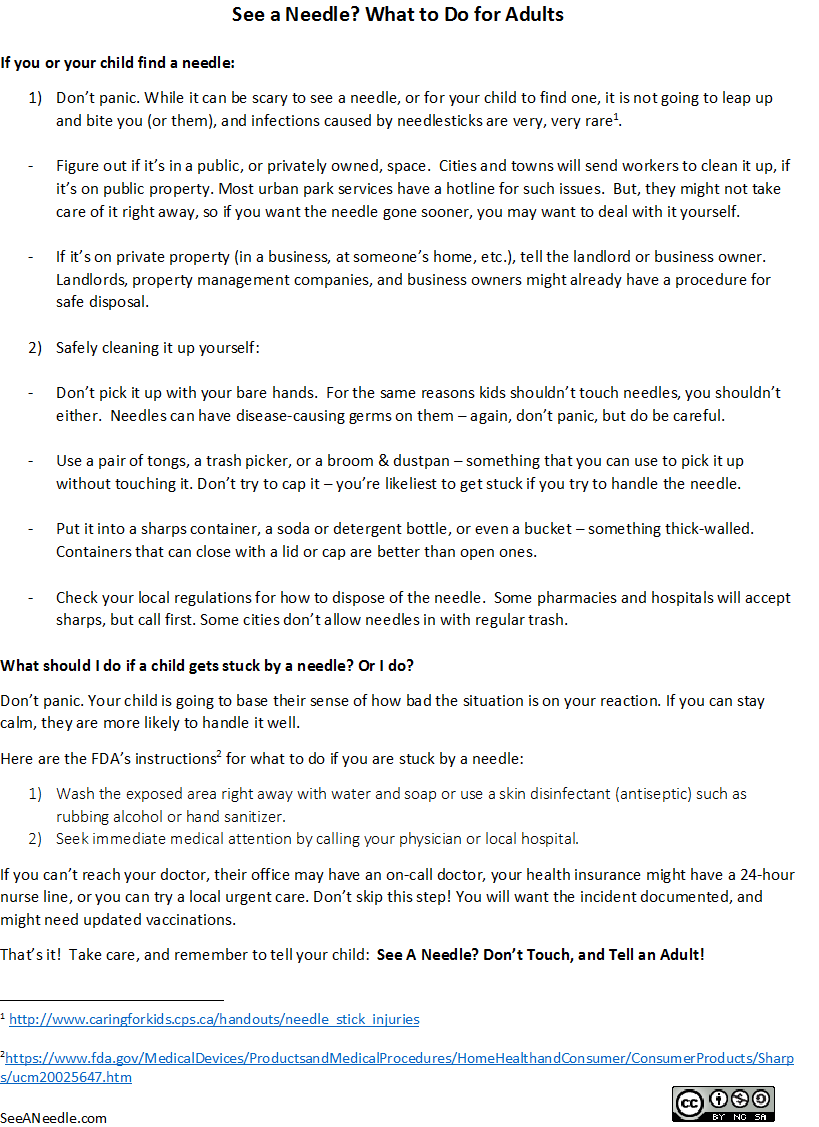 Content excerpted from See a Needle? (SeeANeedle.com) with permission of Lauri Watkins. 
For more information, go to SeeANeedle.com.
Editor's note: Publication of an opinion piece does not mean Seattle's Child or its staff endorses the views of the author.
More in Amplified
Got something to say? Seattle's Child wants to hear from you!
Perspective | A beautiful kindergarten friendship blossoms through a screen