Have you ever wondered if the VIP Tour at Disney or the VIP Experience at LEGOLAND are worth the splurge?
In a nutshell: Imagine stress-free visits without lines and tours curated specifically for you.
The guides: lifesavers in every situation
Our family of five has experienced the VIP Tours at Disneyland and Disney World, as well as the VIP Experience at LEGOLAND California. The VIP tour guides at all three parks include the experience of top-tier employees who are experts of their park.
Your guides anticipate your needs and step up to be a ride buddy, sit with a sleeping child while you enjoy an attraction, carry food, push strollers, reserve tables, and are your personal fun fact providers. When rides close temporarily or other issues arise, your VIP Tour Guide knows just how to pivot.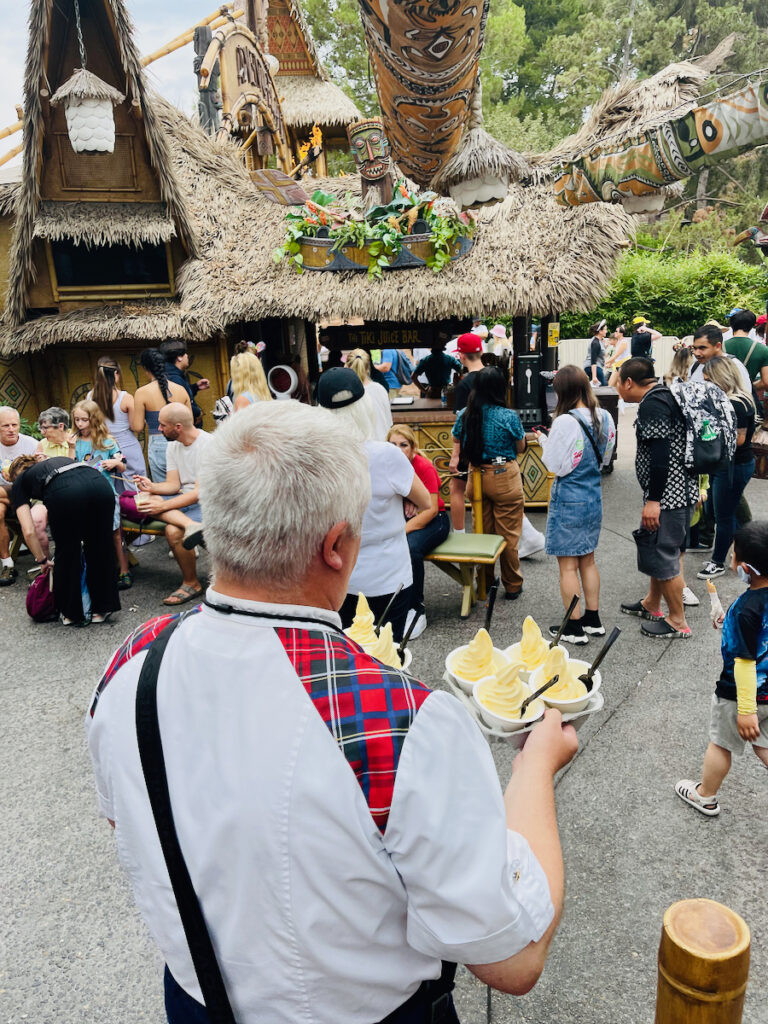 Our family's experience
At Disneyland, our day started out on a high note. We met our German speaking VIP Guide—a request that we made on behalf of our German relatives. Our guide then gifted us a stack of sold-out Mickey ear hats that we requested to purchase in advance. He also let us in on one of the better kept secrets: did you know that the Jungle Cruise is best enjoyed with Dole Whip in hand?
Both Disney trips ended with VIP reserved seating at the nighttime fireworks spectacular and Electrical Parade—my favorite Disney attractions.
Like Disney VIP Tours, LEGOLAND has similar perks and also allows you to repeat rides right away (the kids' favorite perk!). I especially appreciated the VIP Host's insider information while touring Miniland USA. Our host pointed out a child's Make-a-Wish request—building an astronaut Lego figure, which became a permanent fixture on the Golden Gate Bridge. You can recognize these Make-a-Wish designed figures by their out of place nature.
While these tours come at a cost that we cannot always justify, we deemed it worth it for these trip-of-a-lifetime visits. One may even argue that the VIP tour cost could be awash compared to staying multiple days in order to accomplish what you can in one or two on the VIP tours.
Skipping lines and saving time
A highlight of the Disney World VIP Tour was being whisked away from the World of Avatar and driven right to the "Cast Members Only" entrance of the DINOSAUR ride. We skipped the hour-long line, enjoyed every minute of the attraction with our boys, then we were driven back just in time to find our reserved seats at the Festival of the Lion King. Accessing these behind-the-scenes passageways and back-door entrances at Disney allowed us to cover more ground.
Tips on how to make it affordable
If the VIP tours are out of your budget consider these options for a dose of extra magic at a fraction of the cost.
Fireworks Dessert Parties (premium seating and special desserts): Have dessert at a very special table and see fireworks from a different area of the park.
Disney After Dark/After Hours: Enjoy an after-hours experience at the park. The park is open for an additional 3-hours for special ticket holders to enjoy the night's events. Experience less crowds and a little extra pixie dust.
LEGOLAND offers shorter VIP Experiences at other locations like their Florida park.
The cost of a VIP tour
• Disney World: Starts at $3,150* for up to 10 people per VIP tour guide.
• Disneyland: Starts at $3,500* for up to 10 people per guide.
• LEGOLAND California: Starts at $675 per person for up to 7 hours and up to 8 people per guide. Kids under 4 are free.
*Theme park admission not included.
Book early
Book your experience early and take advantage of all the VIP tours have to offer.
Read more:
More hacks to get through Disney's theme parks
Heading to California? Head to Monterey