Whether it's the relaxed pace of life or the diverse range of attractions delighting visitors of all ages, Washington's Vancouver is the perfect place for a family road trip. Load up the car or hop on the Amtrak for a quick 2.5-hour ride south of Seattle. Discover five of the top family-friendly things to do that everyone can enjoy.
If you haven't been to Vancouver recently, the north shore of the Columbia River will be unrecognizable. For the first time in over a century, the river's edge is accessible and now home to eight wine-tasting rooms, a dozen restaurants, and plenty of room to roam. Bring the kids' swimsuits to play in the Headwaters Wall interactive water feature on a warm summer day, complete with a bronze topographical map of the Columbia River's watershed. Cool off some more with soft-serve ice cream from the walk-up What a Catch Fishbar just steps away. Find gourmet over-the-top creations at The Yard Milkshake Bar, and walk out to the end of the Grant Street Pier jutting 90 feet over the river to watch the boats sail by.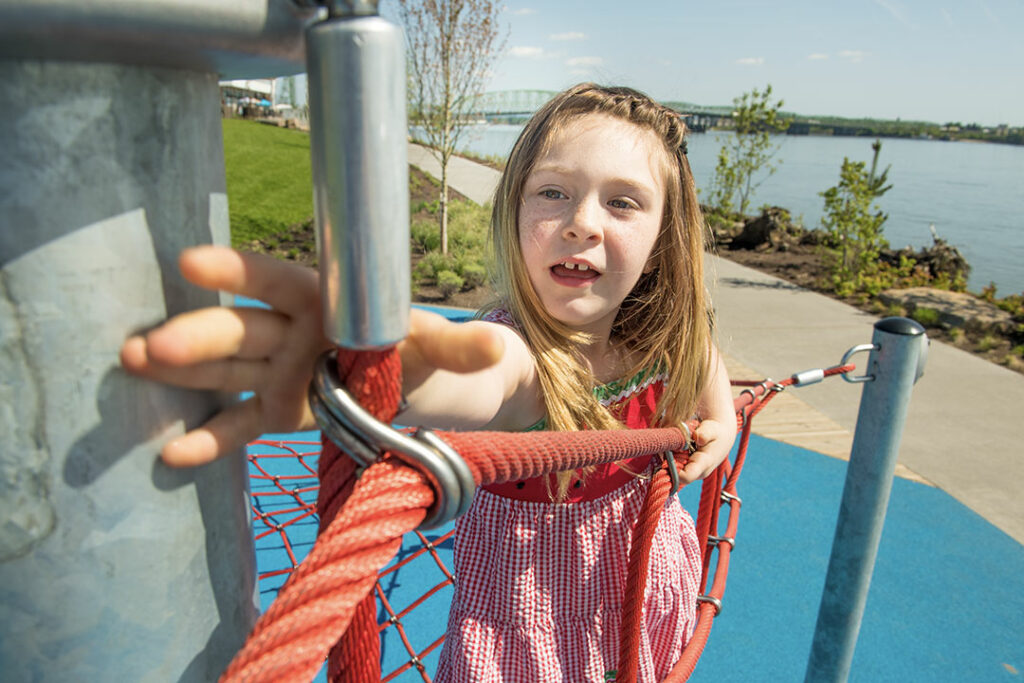 Hands-On Learning
A learning experience during summer? Don't worry, the kids won't even realize it with all the fun they are having! Make your way to Fort Vancouver National Historic Site to find costumed reenactors working in the blacksmith shop, bakehouse, and other reconstructed buildings demonstrating the daily activities of those who lived there in the 1800s. Stroll through the colorful garden with plants and flowers cultivated based on historical records and archaeological findings. Next door, the Pearson Air Museum is a (free) aviation adventure complete with a full-scale replica of a WWI French Voisin III bomber, among other historic airplanes.
The Columbia Springs Environmental Education Center is a 100-acre space that is designed to entertain kids with nature trails and a fish hatchery, while the Water Resources Education Center has hands-on activities designed to give children a closer look at our drinking water and where it comes from.
Indoor Fun
Escape the heat at the Vancouver Community Library, boasting one of the largest discovery zones in the nation and a viewing deck on the fifth floor. If the little ones really need to burn off some energy, try the indoor trampoline park, Sky Zone, or the rock walls at the Source Climbing Center right in the heart of downtown. Kilnfolk Clay Studio offers classes for families to create together. Mold at a table or try the pottery wheel for a fun day of crafting!
Unique Playgrounds
The Esther Short Park playground features new fully inclusive play equipment, designed by Harper's Playground – a nonprofit that creates inviting playgrounds for people of all abilities. Highlights include a Zero Entry Merry Go All and Roxall See Saw. Nikkei Park, located in the North Image Neighborhood northeast of downtown Vancouver, is dinosaur themed. Kids can climb on dino skeletons and dig in the sand for fossils.
Hit the Trail
You don't have to go far to escape into nature. Whipple Creek Regional Park offers canopy-shaded dirt trails with lots of flora and fauna to explore. The Ridgefield National Wildlife Refuge has accessible trails fit for strollers or wobbly walkers to enjoy the scenery. Vancouver Lake Park has paved and dirt trails bordering the water, with plenty of places to pull out a picnic blanket or dig in the sand. Venture to the outskirts of Clark County to find Lucia Falls with a short and easy loop to walk before ogling over the cascades. Battle Ground Lake State Park to the northeast and Lacamas Lake to the east are also both great options for kid-friendly outdoor adventures, including a dip in the water. (Use caution: There are no lifeguards on duty!)
Where to Stay
Make it a weekend or more than a mid-week day trip with a stay at one of Vancouver's top hotels. The Heathman Lodge is centrally located and exudes cozy cabin vibes for a quintessential Pacific Northwest stay. Property amenities include a pool, onsite parking, fitness center, and on-site restaurant – and you can bring your furry friend too! The Hilton Vancouver WA keeps you close to downtown, just across the street from Esther Short Park, and also features a pool and on-site restaurant. If free hot breakfast is on your list of must-haves, try Hampton Inn & Suites in east Vancouver, which also features an indoor pool and airport shuttle if you choose to use up those extra airline miles by flying into PDX.
Editor's Note: This is a sponsored post provided by Visit Vancouver WA.