The Washington Center for the Book and The Seattle Public Library have selected the 2022 Washington State Book Awards(WSBA) winners for outstanding books published by Washington authors in 2021.
The finalists were announced in August and the winners of the 56th annual awards program announced Tuesday, September 13.
"This year's awards highlight Washington authors who write about worlds both near and far," said Sara Peté, director of the Washington Center for the Book.
Here are winners in the award program's three books for youth categories:
Picture Books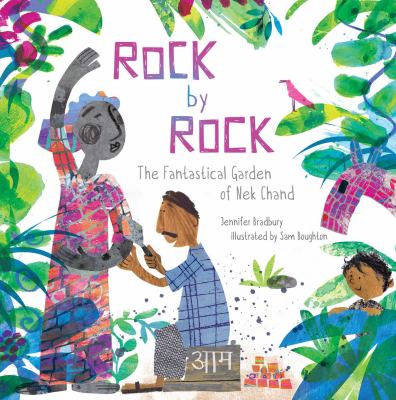 "Rock by Rock: The Fantastical Garden of Nek Chand" by Burlington writer Jennifer Bradbury and illustrated by Sam Boughton won the award for best picture book.
It's the story artist Nek Chand (1924—2015), who built a secret sculpture garden out found objects and trash outside Chandigarh in India which became one of India's most treasured wonders, second only to the Taj Mahal. Ages 4-8.

Books for young readers
Set in 1955 Washington State at the beginning of the Civil Rights movement, Sundee Frazier's "Mighty Inside" is a historical fiction and the coming of age story of Melvin Robinson, one of two Black boys in his high school class. A Renton-based writer, Frazier deftly tells Melvin's story as he navigates racism, love and a stutter. Says Publisher's Weekly, Might Inside is "a well-constructed and movingly told story of a thoughtful Black boy making his place in his family and in 1950s America. Ages 8–12.

Books for Young Adult Readers
Margaret Owen's "Little Thieves" took the prize in the young adult readers category. Owen is based in Seattle. Of this colorful tale of the mythical adopted goddaughter of Death and Fortune, Kirkus reviews writes: "Part heist, part heart-wrenching coming-of-age novel, this is a new take on 'The Goose Girl.' Owen delivers a cynical, sarcastic, devious, damaged, and self-aware antihero, a climactic crime caper, and a twisty legal-political thriller. A lush and lively adventure replete with romance, revenge, and robbery. Ages 14-18.
According to the Seattle Public Library, each of these awards was given based on the strength of the book's literary merit, lasting importance and overall quality.
A complete list of book award finalists can be found at this Shelf Talk blog post.
MORE INFORMATION
For more information about the Awards, visit Washington Center for the Book, call the Library at 206-386-4636 or Ask Us.
More at Seattle's Child:
"Check out other great books in the Seattle's Child Book Corner"