We have a special treat this month: In addition to her monthly glance into what she's reading by herself and with her children, Emily Calkins of the King County Library System has also put together a list of her favorites from the whole year. Read on and enjoy Emily's favorite books of 2020! (And find more KCLS "best of 2020" lists here.)
Favorite books of 2020 for adults: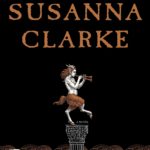 "Piranesi" by Susanna Clarke
The less you know going into this wonderfully strange book, the better. Suffice to say, this compelling mystery with a distinctive voice, set in a fantasy world unlike anything I've read before, kept me up reading way past everyone's bedtime.
"Raising a Rare Girl" by Heather Lanier
Lanier's memoir about raising a child with a genetic anomaly moved me to tears multiple times. It made me reconsider both the way I think about disability in general, and the way I think about my own children's abilities.
"The Vanishing Half" by Brit Bennett
"The Vanishing Half" appears on many Best of 2020 lists with good reason. Bennett uses realistic, nuanced characters to tackle big questions about family, race and identity, all while creating a compulsively readable story.
"The Cold Millions" by Jess Walter
Walter skillfully juggles a cast of colorful characters in this historical novel set in Washington state at the beginning of the 20th century. It's a thoroughly researched story with a rich sense of place, but it's the characters — led by brothers Gig and Rye Dolan — that stuck with me months after reading the book.
"Transcendent Kingdom" by Yaa Gyasi
Gifty, the narrator of Gyasi's luminous second novel, is working toward a doctorate in neuroscience at Stanford. Her mother, struck with a debilitating depression, comes to live with her, leading Gifty to reflect on her childhood as the daughter of Ghanaian immigrants.
Favorite books of 2020 for children:
"Lift" by Minh Lê and Dan Santat
This nearly wordless ode to imagination gently tackles sibling rivalry. Santat's illustrations could be stills from a Pixar film — they're colorful and expressive, but realistic, which makes the story's magic all the more appealing.
"In the Woods" by David Elliott and Rob Dunlavey
In poems both funny and informative, author Elliott celebrates woodland wildlife. The verses vary in length and form. My favorite might be the moose, which is simply "Ungainly/mainly." Dunlavey's atmospheric paintings capture the animals in their habitat.
"My Best Friend" by Julie Fogliano and Jillian Tamaki
This sweet story celebrates the joyful feeling of making a friend. Fogliano's text and Tamaki's illustrations are exuberant, and the gentle twist at the end made me laugh.
"The Old Truck" by Jarrett Pumphrey and Jerome Pumphrey
A young Black girl grows up on a farm, alongside a hardworking old truck that eventually falls into disrepair. As an adult, she repairs it. A quiet, beautiful tribute to determination and growth. This gentle read is a great bedtime pick.
"Vamos! Let's Go Eat" by Raúl the Third
Detail-packed pictures make "Vamos! Let's Go Eat" fun for kids to look at alone, even if they aren't reading yet. The Spanish/English text introduces great food-related vocabulary in both languages. It's mouth-watering fun that we reread frequently this year.
Published Dec. 13, 2020
Monthly picks from Emily Calkins in Seattle's Child