I've been living for months with a "Six" fan, and yet I still wasn't prepared for what we saw Wednesday at Seattle's Paramount Theatre.
It was like a high-energy, woman-powered pop-rock concert based on — and performed by — the six wives of Henry VIII.
And the crowd loved every minute of it.
Your young pop-culture or musical-theater fan might already be familiar with "Six." Mine was. She knew all of the characters, could sing all of the songs and was plotting the "perfect" outfit ahead of attending the show. (Bonus: We're tricking kids into embracing 16th century European history! I can support that. The show program and the official "Six" website give full historical details about the six women: Catherine of Aragon, Anne Boleyn, Jane Seymour, Anna of Cleves, Katherine Howard and Catherine Parr.)
The diversity of the cast and the unabashed "girl power" vibe gave me even more to love. The cast members were all amazing singers and dancers, and the costumes were stunning. So many rhinestones. Such rich colors.
The plot is essentially this: The six women are competing in a reality-show format, singing their life stories and vying to be the one with the saddest tale. Each tells her story in words and music, sometimes getting snarky remarks (but also backup vocals) from the others. Eventually, they see how misguided it is to compete, and instead they work together on a "histo-remix." (And yes, earlier someone also had said "herstory.")
"Six" review: the nitty-gritty
Tickets are going fast, so act now if you want to see this. The official age recommendation is 10 and up (no one under 5 admitted). The show runs only about 90 minutes, and there is no intermission. The sexual innuendo is fairly subtle and, although several of the wives meet violent fates, that certainly isn't shown. There are plenty of "Don't lose your head!" jokes, though.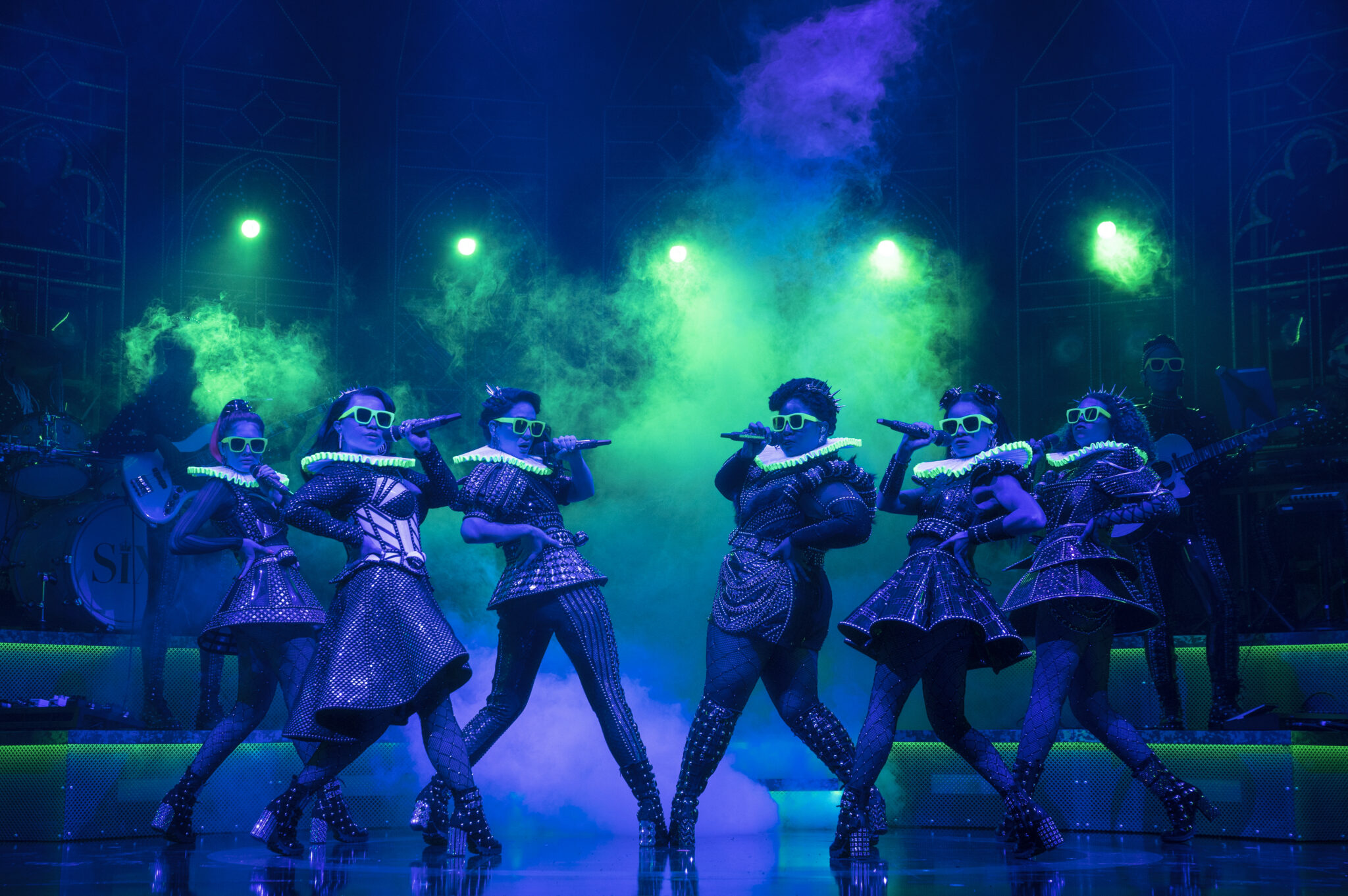 More about "Six" and how to get tickets. It's a short run in Seattle, only through July 23. The show is quite loud and pounding and, while some shows will have features such as ASL, audio description, etc., there is no sensory-friendly performance. The Seattle Theater Group website says "sensory guide coming soon," but it wasn't there last time we checked.
If you're looking for a deeper dive into "Six," with its references to both history and pop culture, Smithsonian magazine did an extensive one.