Poetry contest winners
Update, March 31, 2021: Details on the Seattle's Child poetry contest for 2021. Entry deadline is April 16.
[Related: 30 ways to observe National Poetry Month]
We discovered a lot of budding poetic talent this spring with the Seattle's Child Poetry Contest.
Our judges were Bryan Wilson of the Bureau of Fearless Ideas and Alicia Craven of Seattle Arts & Lectures. Picking winners couldn't have been easy, they were up to the challenge.
We honored the winners, naturally, with gift cards from our partner Island Books.
Here are the winning entries; read more entries here, including the one that inspired the Steller's jay drawing, above.
The Happiest Bird
by Henry L, sixth grade, Seattle
When the glass is half empty,
And birthdays fade away,
And we are tethered by a virus—
The nuthatch shines
Through the trees;
A sparkling shield of happiness
Surrounds it.
In a shining uniform of blue and orange,
With a crown of black and white,
It snatches a gleaming seed to add
To its collection of beauty.
Can you be shy AND bold?
The nuthatch can.
---

Stick
by Rosalie B., second grade, Seattle
It cannot see, it cannot
sleep, it cannot pace.
It cannot win a medal
in a race.
It cannot pedal a bike.
It cannot hike.
Oh, what it could do
if only it knew
what I want it to do!
---
"Cats"
by Mimi S., first grade, Seattle
Cats have long tails
And very sharp nails.
Meow, meow, meow they say
All night and all day.
Their noses are wet,
They make a great pet,
They prance, jump, and leap
And snuggle together in a big heap.
---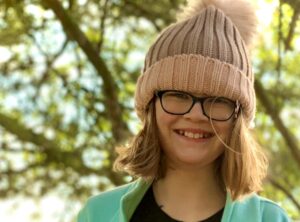 Winter
by Anna B, fourth grade, Richmond Beach
Peace and calm reign as snow falls like flower petals
I see
The many wonders of a snowy night
I hear an owl's majestic call, echoing through the trees
I feel the bitter cold piercing my skin
I taste
Cool and lacy snowflakes as they melt on my tongue
I smell
The scent of cocoa, like an invitation home
Peace and calm reign as snow falls like flower petals
---

"We Must Change"
by Sula Y., fifth grade, Seattle
We used to be
All green and happy
Sprouting from a seed
But now the Earth is dying
And we need to help it breathe
Our glaciers are melting
Our oceans are too warm
Now is the time
We need to transform
We can take shorter showers
Drive a lot less
Try to help your community
By doing your best
The factory smoke
Goes up into the air
We need to stop this!
If not, beware
We have been warned
We must change